A specially engineered superior quality cement for use in a wide variety of structural, residential, brick & block as well as masonry applications. AfriSam All Purpose cement offers consistent strength, workability and durability making it ideal for your concrete requirements.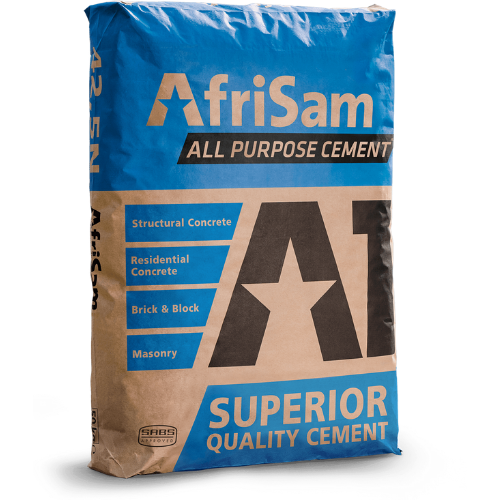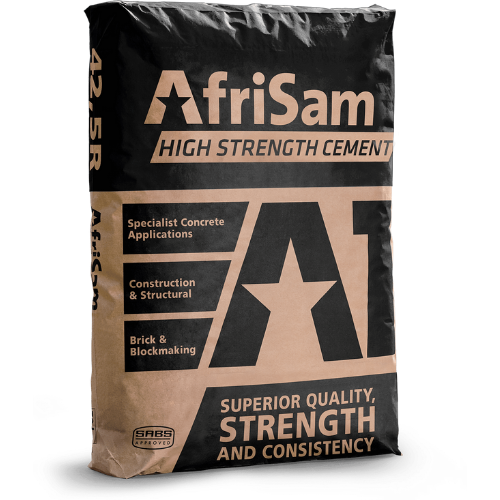 HSC is a specially developed Composite cement for use in brick- and block-making, reservoirs, precast operations, structural concrete, shotcrete and mining operations. The strength development of this cement is more than sufficient to allow normal progress of building operations, and is ideal for use in specialised applications.
RHC is ideal for use in the precast concrete industry where faster demoulding times are required, as well as for fast-track construction projects to facilitate earlier stripping of formwork, earlier bridge launching or higher sliding rates. The secret to its faster strength development is the milling of the cement to a carefully controlled fineness as well as the inclusion of a performance modifier.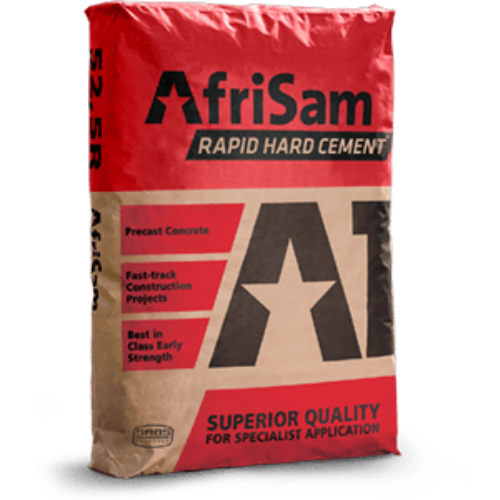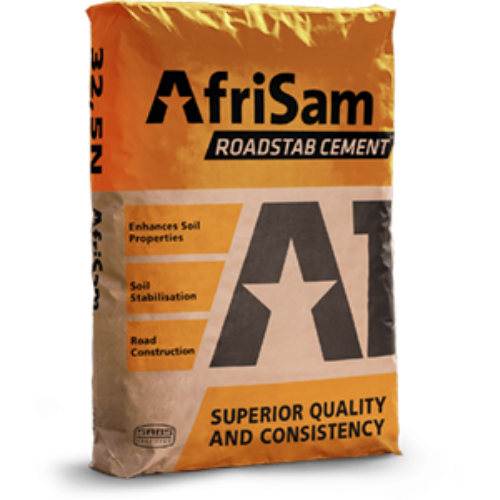 Roadstab Cement is a specially engineered composite, high quality cement for use specifically in road stabilization, ensuring uniform distribution of the stabilizing agent throughout the stabilized layer. Consistent stabilization properties give bound material significant strength results for road sub-bases every time.